Engineering Components Specialists
EES have over 40 years experience in manufacturing and supplying of modified and original parts for the individual customers to large commercial firms. Their quality and finish to the specialist products has enabled them to retain long-term clients who have used their services over the decades.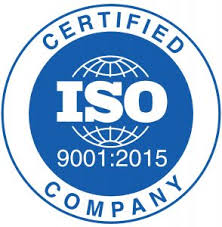 EES Engineering Ltd
Modified and Original Parts
EES Engineering are able to manufacture a range and variety of fastenings, turned and modified parts with a great stock of materials including brass, bronze, aluminium, mild and stainless steels and plastic in most grades from 1mm to 50mm. They are able to source others materials readily and easily from around the globe to ensure swift manufacture and production.
EES are respected for their services to many different industry sectors; clients come from a host of industries including blinds and curtain manufacturers, lighting fixtures and fittings companies, agriculturial industry, securities, engineering and construction industry corporate clients to name a few.


So, whether you have a part to make or a part to alter, give us a call to find out how we can help your sector.

EES are a well respected independent family run fastener distributor who also specialise in supplying turned parts and items manufactured to customer's bespoke specifications.

At EES we have the links and relationships in to ensure we provide you with the most competively priced materials to the finish of your specification. We are highly competitive in the market and have links in to ensure you get the very best deal.
Service is key to the way we run our business. We understand that in a competitive market, customers still want professional experienced people to speak to who can give the technical advice and help to process your order to your requirements.


EES Sectors worked in:


| | | |
| --- | --- | --- |
| AEROSPACE | AUTOMOTIVE | AVIATION |
| CONSTRUCTION | FMCG | ENGINEERING |
| ELECTRICAL | ENTERTAINMENT | FABRIC AND FURNITURE |
| FARMING | IT | INDUSTRIAL |
| LEISURE | MARINE TECHNOLOGIES | MEDICAL |
| PHARMACEUTICAL | SECURITIES | SCIENTIFIC |
EES Engineering providing original and modified turned parts, fasteners and cable couplings to the UK
Contact EES
Tel: 01444 244733
Fax: 01444 236939
EES Engineering
Marchants Way
Burgess Hill
West Sussex
RH15 8QY
View Larger Map
Why choose EES ...
+ extensive range of fasteners, turned and modified parts
+ Great stock incuding brass, bronze, aluminium, mild and stainless steel and plastic
+ Multi sector line coverage manufacturing to
sole traders to large corporations
+ Variety of order sizes accomodated for
+ High standards and production quality, fast turnaround
+ Excellent customer satifisation